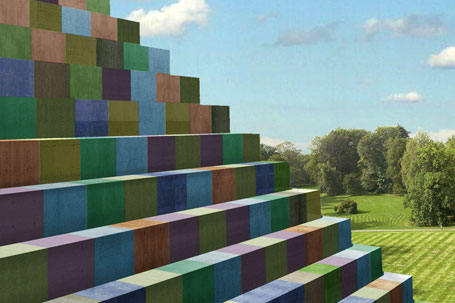 Stone by Stone Towards the Future
The Great Pyramid grows brick by brick from rock-solid concrete stones set to outlast the coming millennia. These stones will either contain an urn with the ashes of a deceased or hold capsules containing remembrances. All stones are identical in size and are positioned at random in the Great Pyramid. They can be custom designed with highly individual epitaph plates.
After only few thousand stones have been laid, the Great Pyramid will have reached significant proportions. While it is being built, the Great Pyramid will however maintain nearly perfect shape and air an atmosphere of honor and respect.
As funeral customs and preferences are changing in many cultures and countries, cremation rates soaring consistently on a global scale, and the idea of a hometown family grave becoming less appealing to a growing number of people, the Great Pyramid is a meaningful solution for many of us.