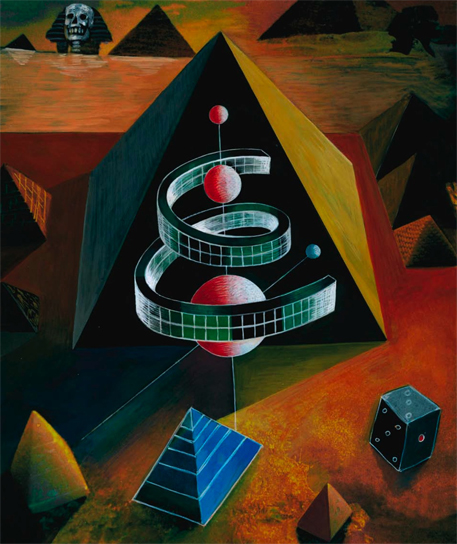 You might be wondering what we do and how the Great Pyramid fares. So: We´re doing quite well actually. Over the last couple of weeks new colleagues have joined the Great Pyramid team who bring in more than twenty years experience in the real estate and internet industry. Together we have fixed a few shortcomings of the original concept concerning location, product portfolio and distribution of pyramid stones. Now we feel rather well prepared to launch stage II of the project in spring 2008.
Coming up next is the Great Pyramid Gala in a beautiful theater in Berlin on March 5, 2008. The results of the Architectural Competition will be announced by the jury and we will bring the whole project on a new level. Ticket sales will start in January 2008.
Meanwhile, the Great Pyramid has been covered by more media. Qvest, Monopol and German Vanity Fair ran short stories (all in German). An extensive reportage has appeared in Magdeburg based "Volksstimme" and Anhalt-Dessau´s regional magLEO put the Great Pyramid on its October cover. It almost seems, all Saxony-Anhalt slowly realizes the chance..
Today, the relaunch issue of ABITARE arrived from Milan. In there the opening story about the Great Pyramid comes as a text by Ingo Niermann in which he reflects on the project looking back from the year 2047. Also included a series of wonderful illustrations by Madelon Vriesendorp, one of the original founders of OMA back in 1975, plus loads of images of the very first stone bookers from the reservation list, that has tripled since the piece had been written.
Permanent original layout links (German):Volksstimme, LEO