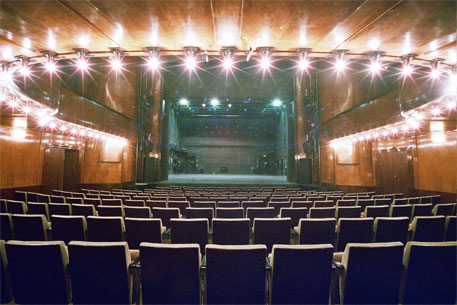 Rem Koolhaas, Momus, Jens Friebe at a festive night in Berlin.
We would like to warmly invite everybody to join us at
The Great Pyramid Gala
Monday, March 10, 2008
7:30 p.m.
HAU 1 (Hebbel am Ufer)
Stresemannstr. 29
10963 Berlin
Link to the theater´s website
Google Maps directions
As the name says, the event will certainly be less rock festival-like then the September Dessau-Rosslau Pyramid Festival but nevertheless not less exciting. A lineup of musicians will present their pieces, most composed especially for the Great Pyramid (A-Z):
Christoph de Babalon (MySpace)
Jens Friebe (Website)
Juli Holz (MySpace)
Momus (Website)
Phillip Sollmann (MySpace)
Katrin Vellrath
David Woodard & The Los Angeles Chamber Group (Website)
Plus perhaps some surprise appearances we´re still working on.
Jury president Rem Koolhas will introduce the designs submitted by prominent architects for our Great Pyramid Park urban planning competition. We will also be screening a trailer from a feature-length documentary movie about last year´s exciting events. The new Great Pyramid team will announce what will happen next.
Tickets are priced at a friendly 11/7 Euro each and can be ordered directly from the HAU online or at +49 30 25 90 04 27. We strongly recommend advance ticket reservations.
Brush your tuxedo, grab a cocktail dress or just a plain dark suit and join us on March 10 in Berlin!